Cuando murió Buenos Aires |

 When Buenos Aires died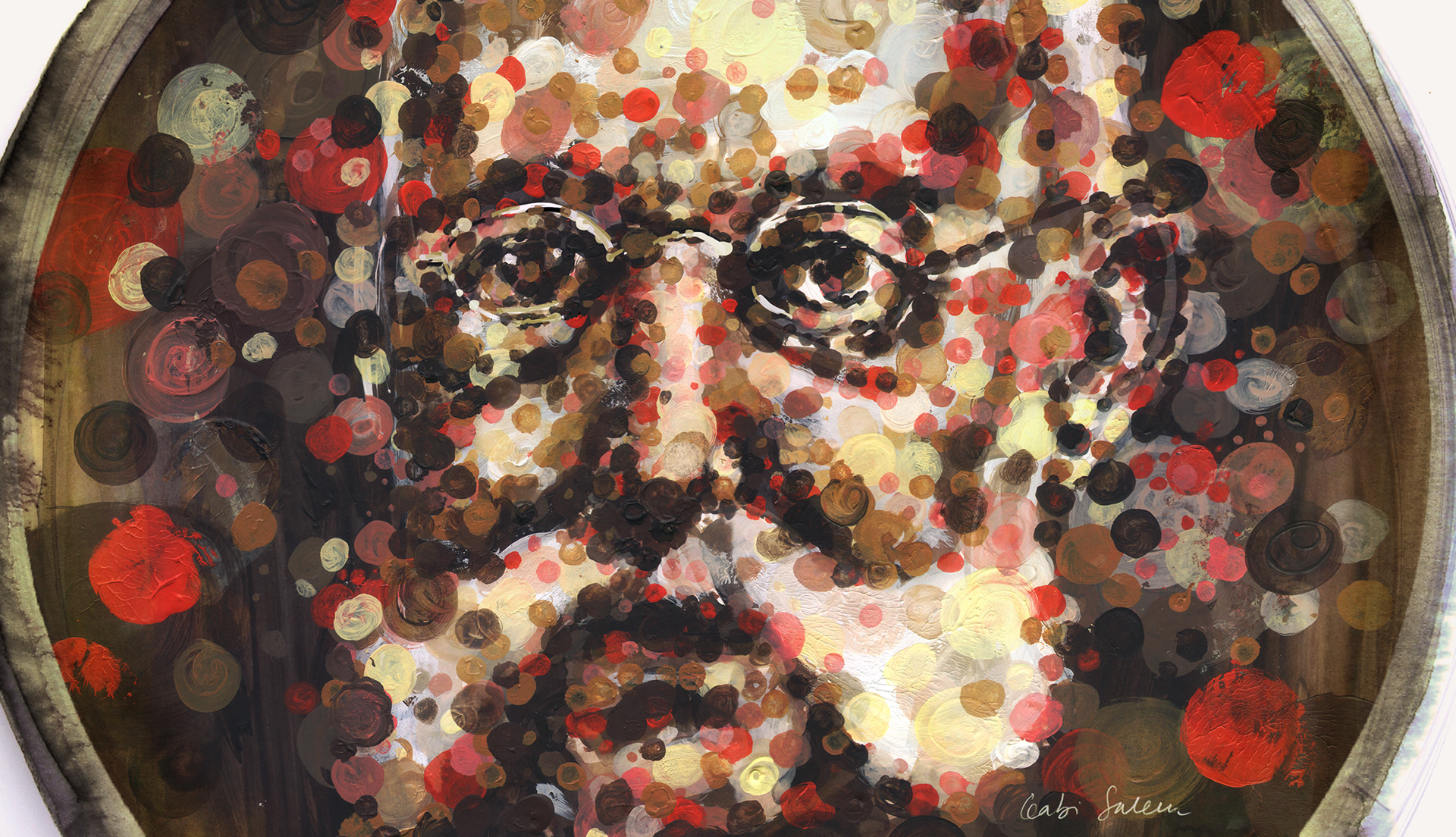 Illustration for El Gato y la Caja, about the Yellow Fever in Buenos Aires. The idea was to represent Dr. Finlay, a cuban physician who discovered that the mosquito was the vector of the disease. I painted his portrait traying to reproduce a virus and bacterial culture in a Petri dish. Read and enjoy this great article!
Mixed technique
: acrylic and ink in cardboard and digital retouching
Ilustración que realicé para los genios del Gato y la Caja, para acompañar una nota sobre la Fiebre Amarilla en Buenos Aires. La idea era representar al Dr. Finlay, el médico cubano que arriesgando su vida descubrió que el mosquito era el vector transmisor de la enfermedad. Para representarlo, pinté su retrato en acrílico procurando remitir a los cultivos de virus y bacterias en laboratorio en placas de Petri. 
¡Para leer y disfrutar que está muy buena!
Técnica mixta: acrílico y tintas sobre cartulina y retoque digital.