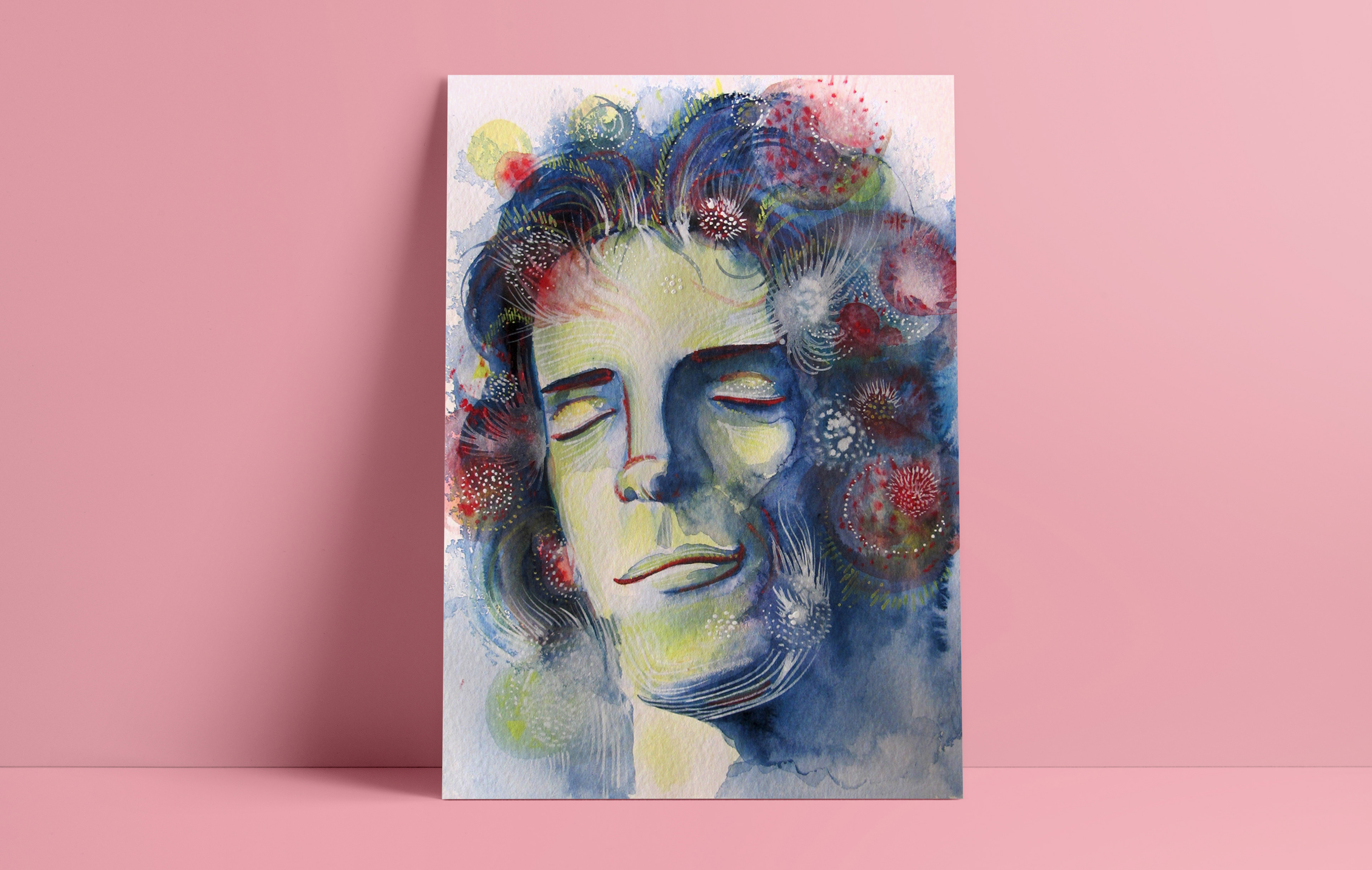 Illustration in homage to the great Argentine musician Luis Alberto Spinetta
 "Dream a dream slowly".
Acrylic, ink and watercolor pastels on watercolor paper. (21x29.7cm)
Homage at the Matienzo Cultural Center.
.....
Ilustración en homenaje al gran músico argentino Luis Alberto Spinetta
"Sueña un sueño despacito". 
Acrílico, tinta y pasteles acuarelables sobre papel de acuarela. (21x29.7cm)
Muestra de Homenaje en el Centro Cultural Matienzo.