La Dolfina Palacio Alcorta constituye un emprendimiento único al conjugar espacio comercial así como también sectores dedicados a la historia del Polo, el cual tiene más de 100 años en nuestro país, exhibiendo a sus mayores exponentes, equipos, hazañas, camisetas y trofeos. Glorias antiguas y flamantes del polo fueron reunidas en la inauguración del local en la avenida Alcorta. El proyecto requirió de una ardua investigación y entrecruzamiento de información, que derivó en las infografías que dan forma al espacio del Museo.
La Dolfina Palacio Alcorta is an unique entrepreneurship because it combines commercial space and a Polo' museum in the same space. This sport has already more than 100 years, and the museum's goal is to showcase their great legends, teams, achievements, t-shirts and trophies. Old and new Polo's glories come together to celebrate the opening of La Dolfina at Alcorta Avenue. The project demanded a hard investigation and the information cross-linking, building infographics that brings life into the polo's museum.
Cliente /
Client
: La Dolfina
Dirección de Arte y diseño gráfico /
Art direction & graphic design:
Gabriela Salem y Verónica Nuño.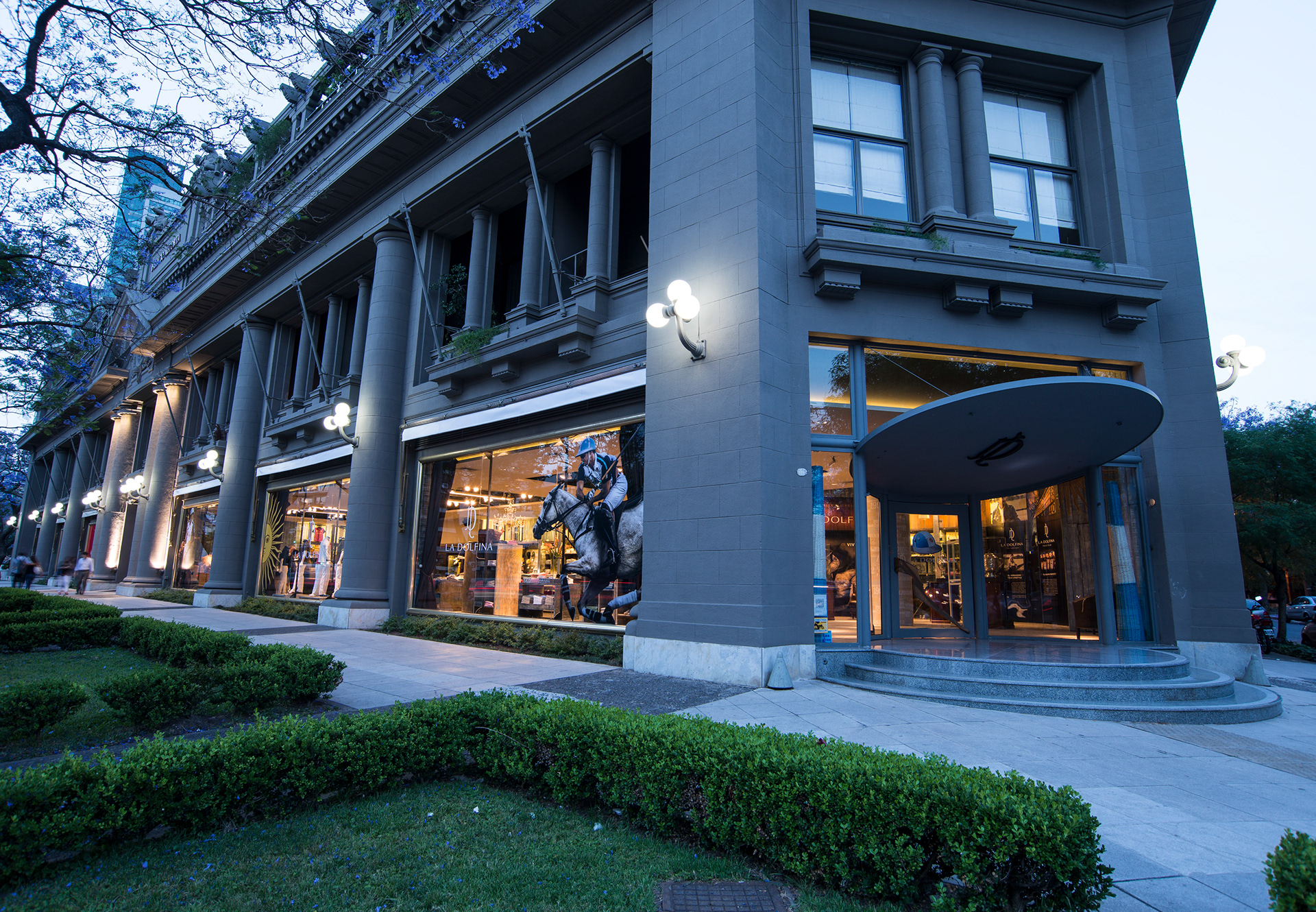 La fachada exterior de La Dolfina Palacio Alcorta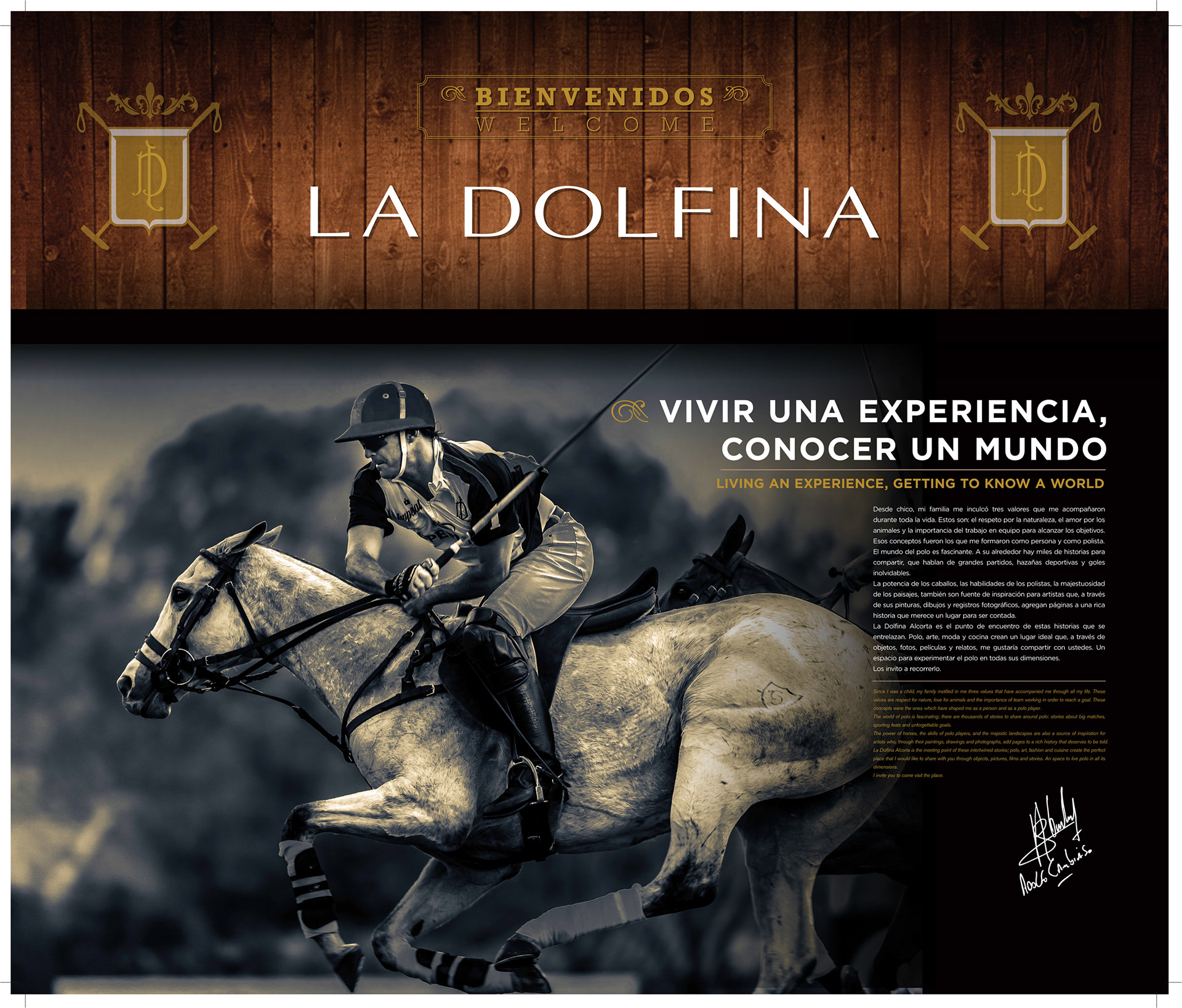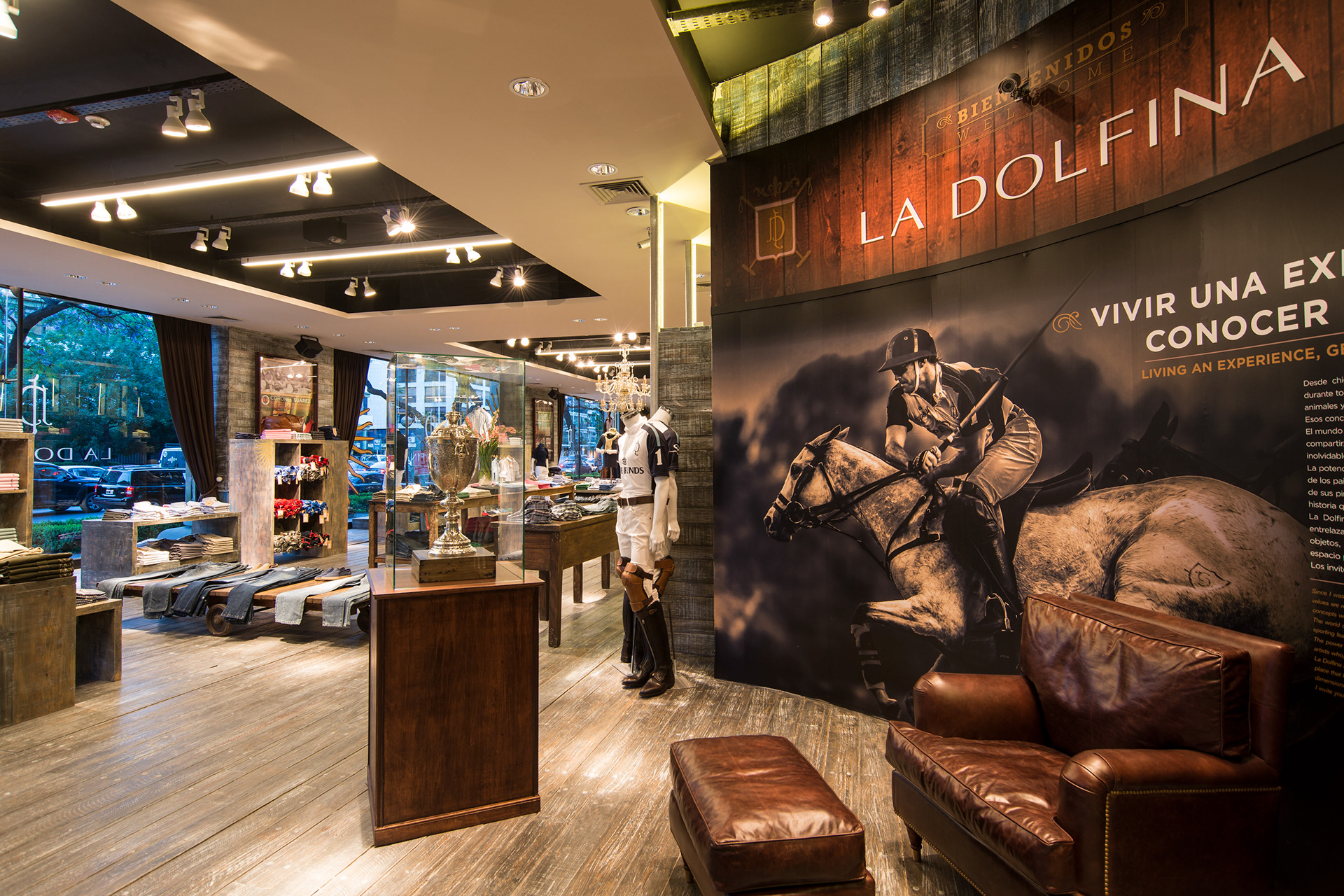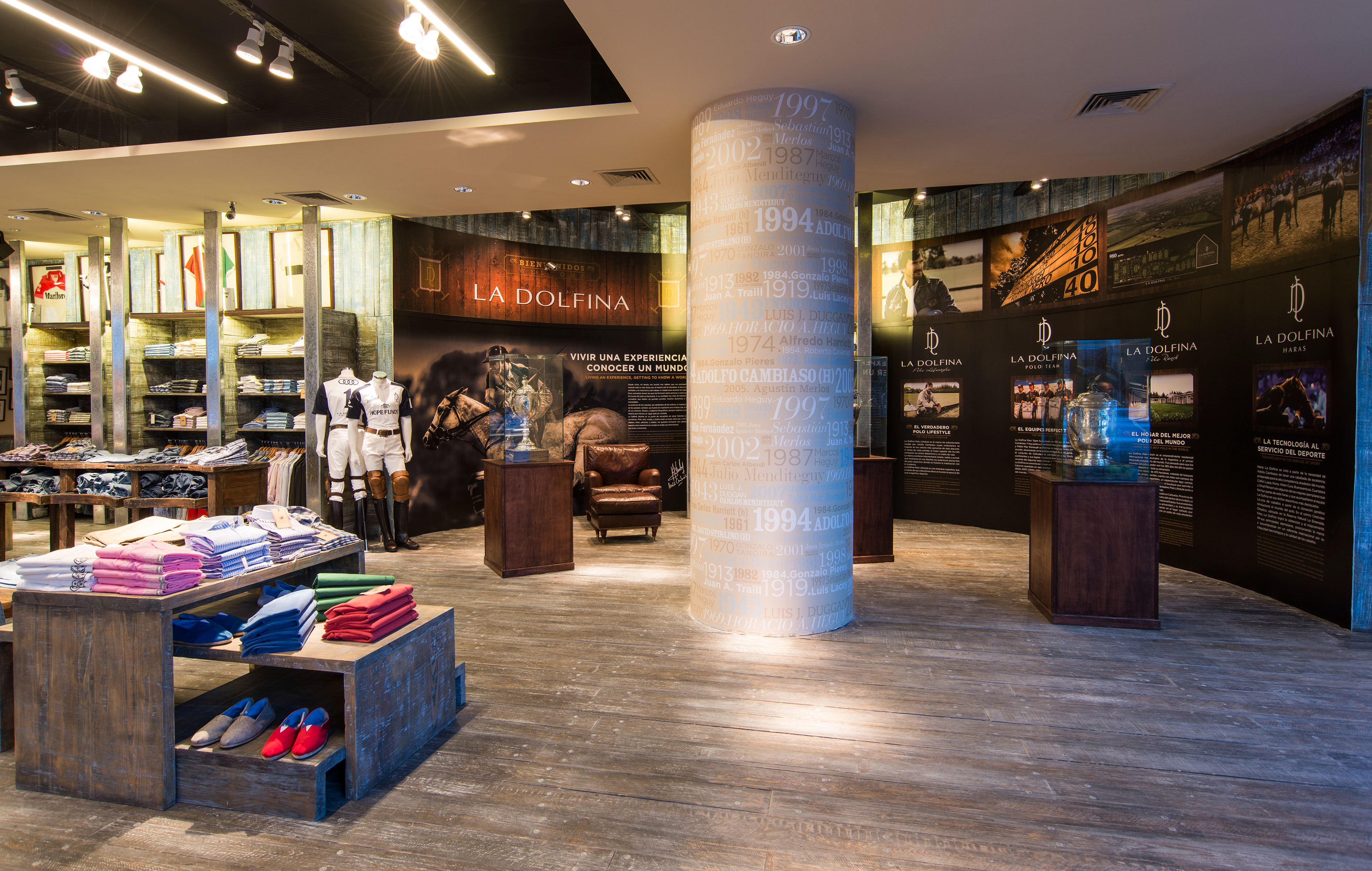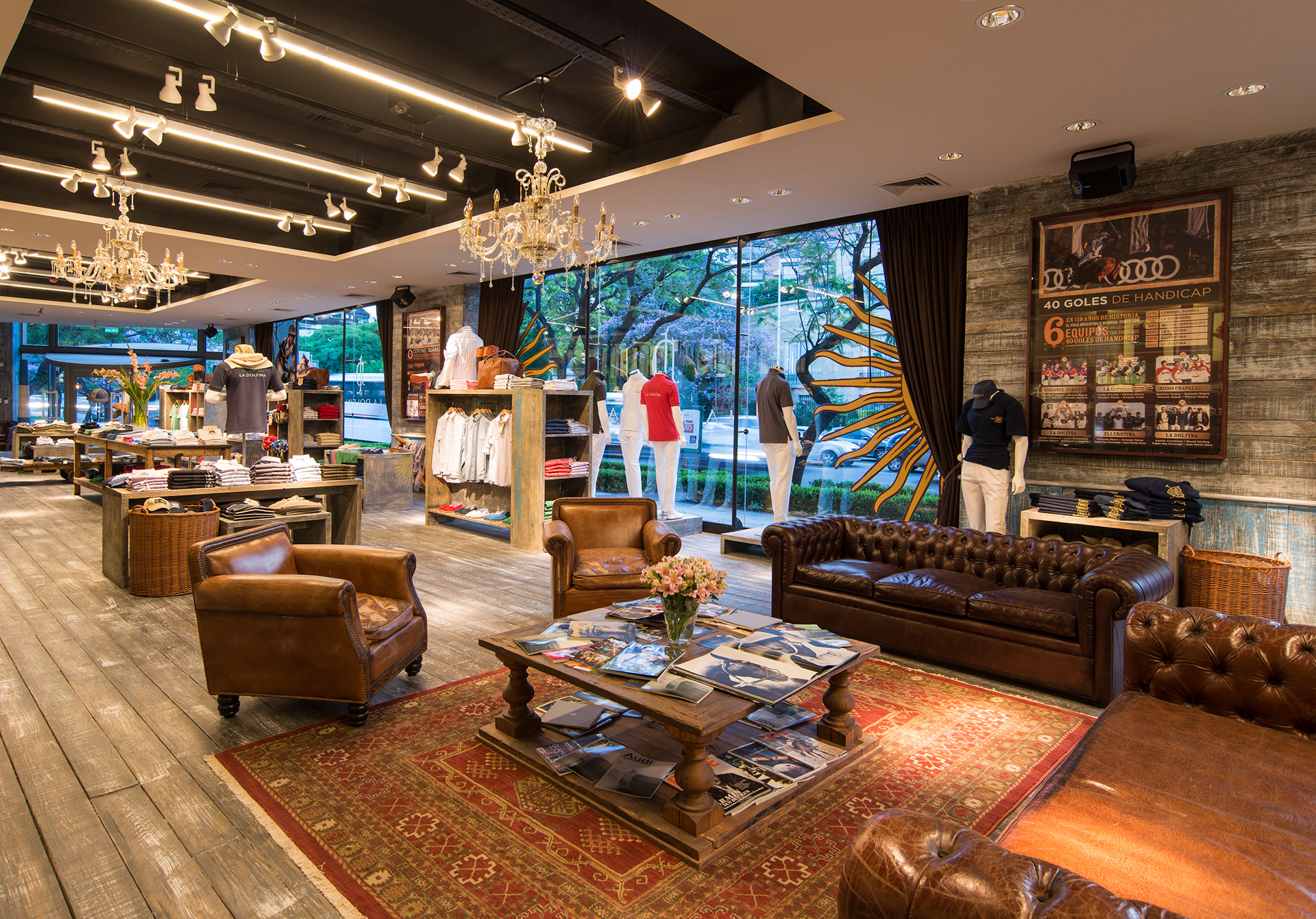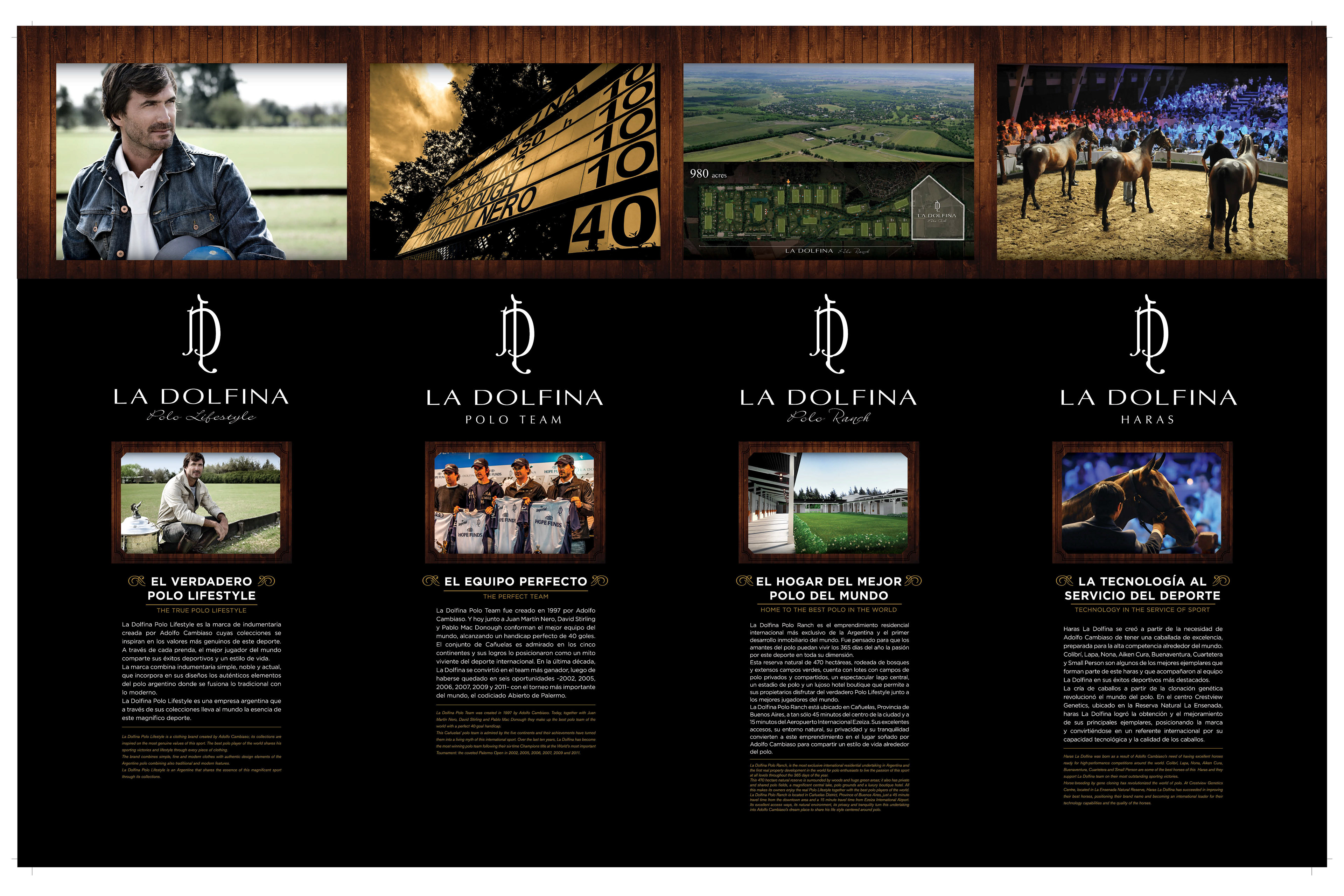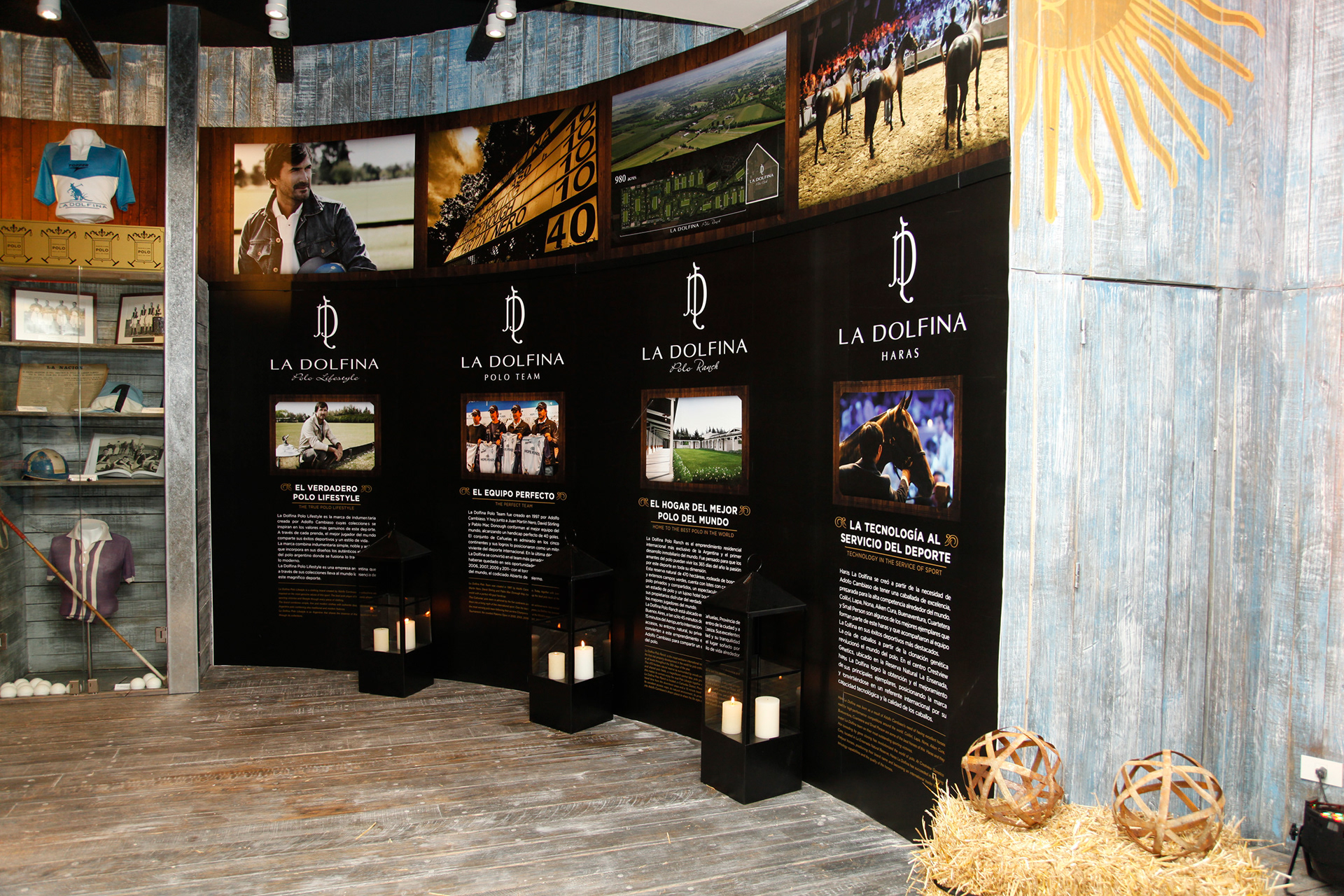 Paneles de presentación del grupo La Dolfina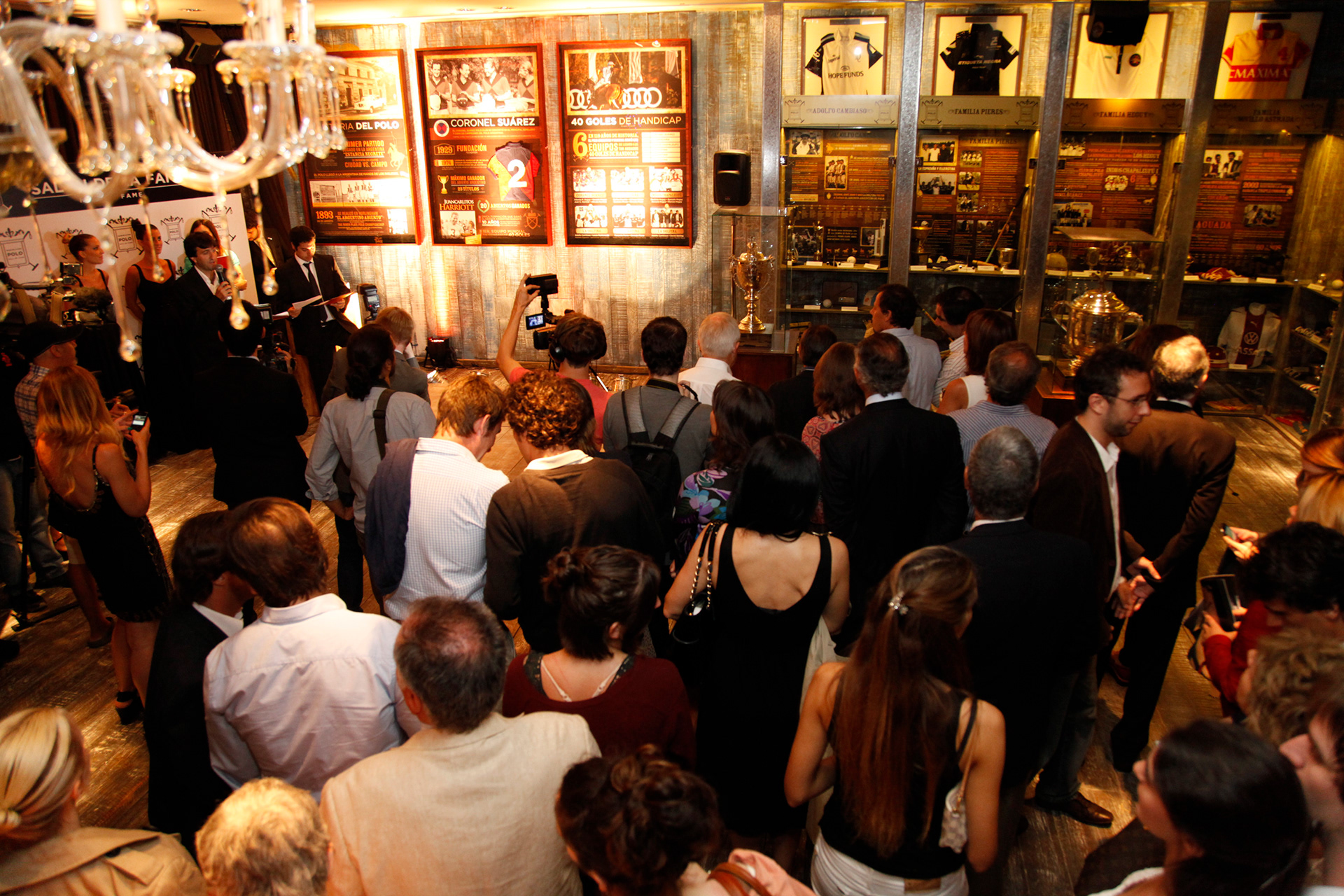 La inauguración del Museo del Polo.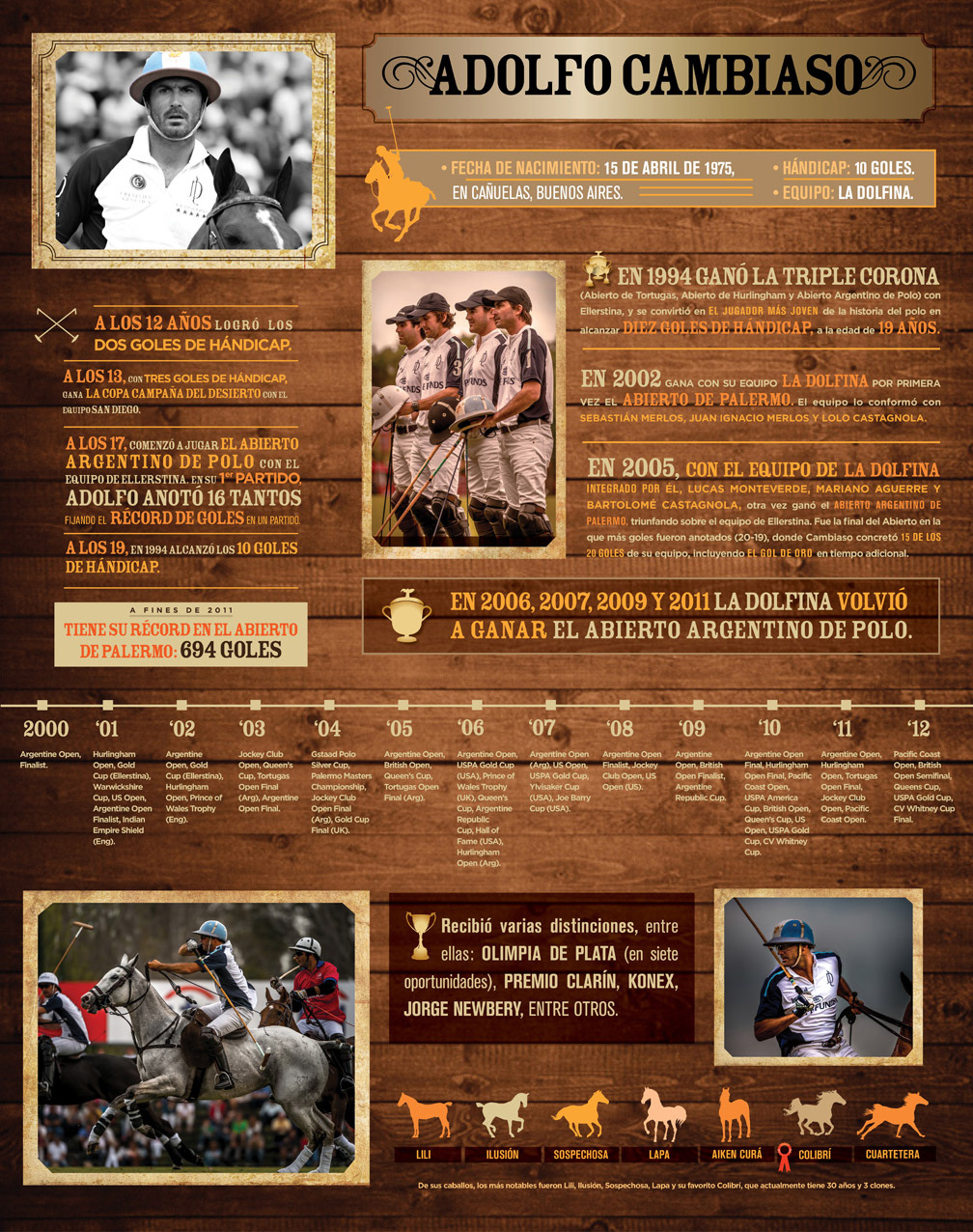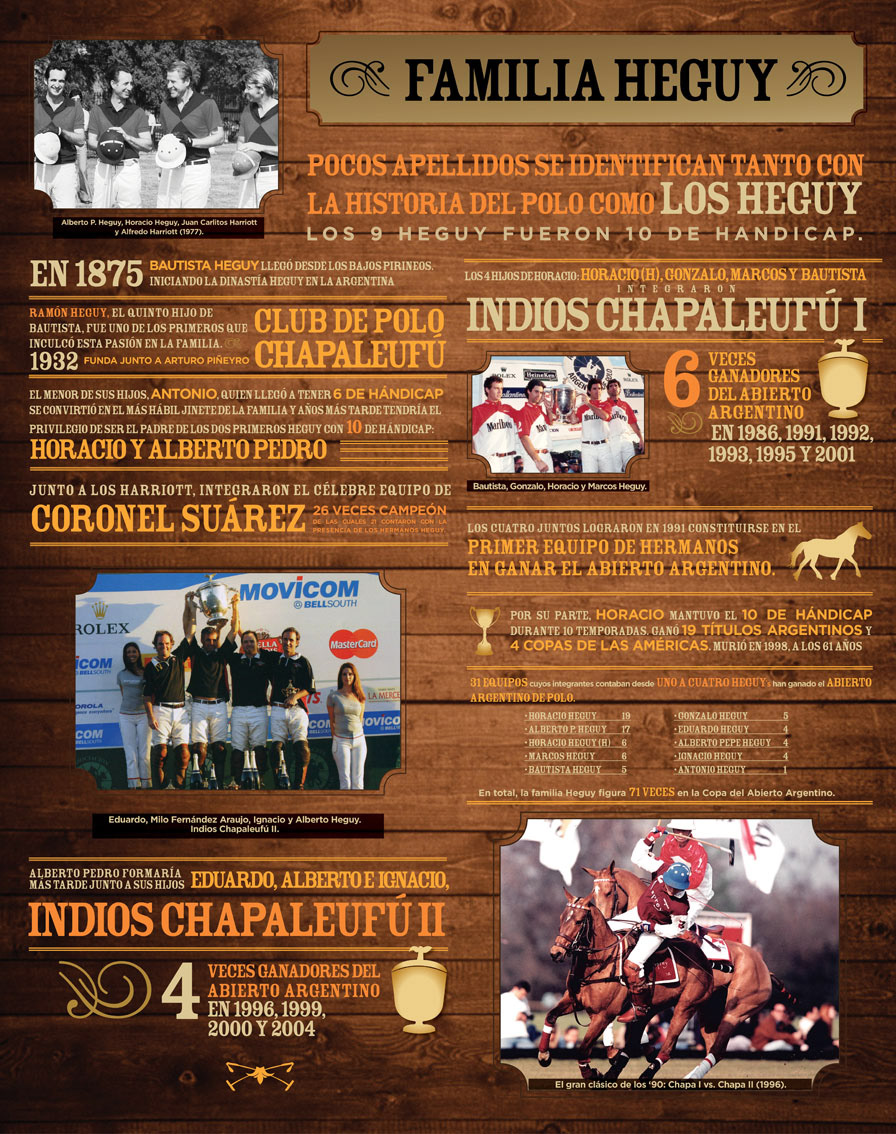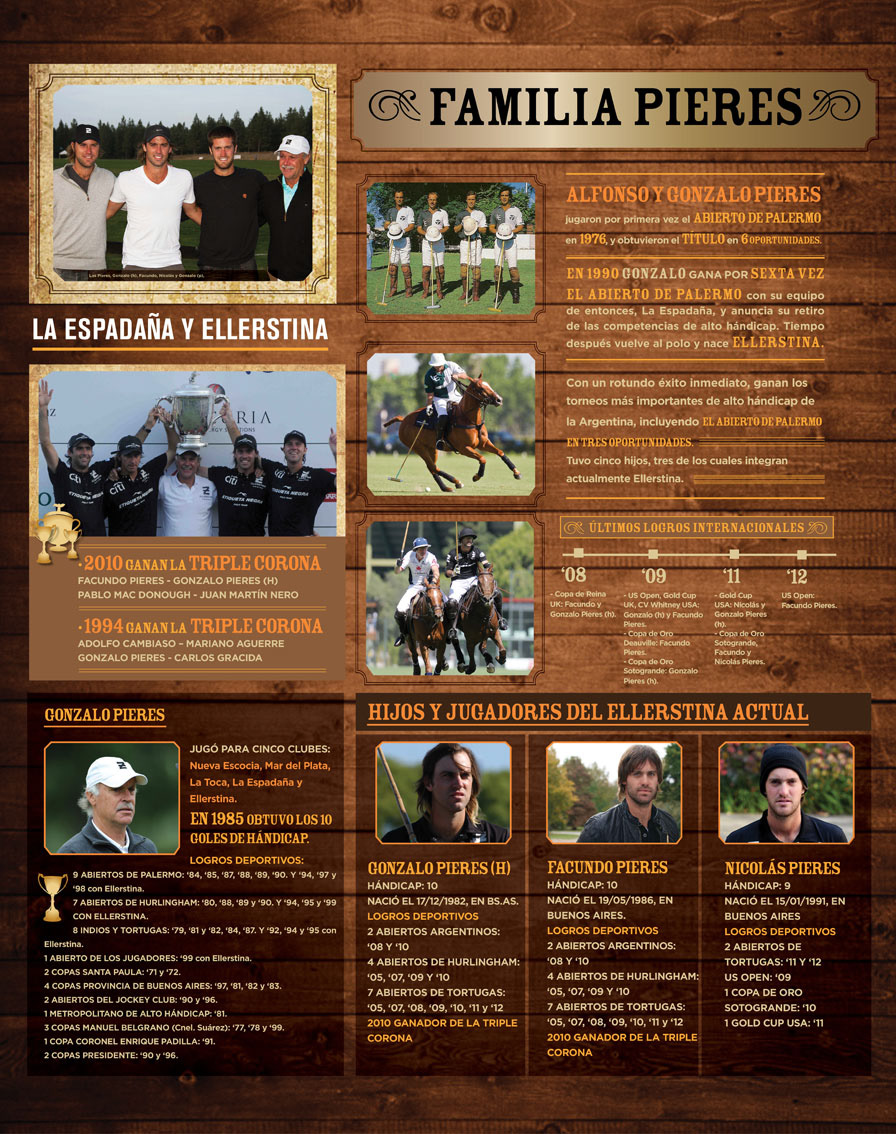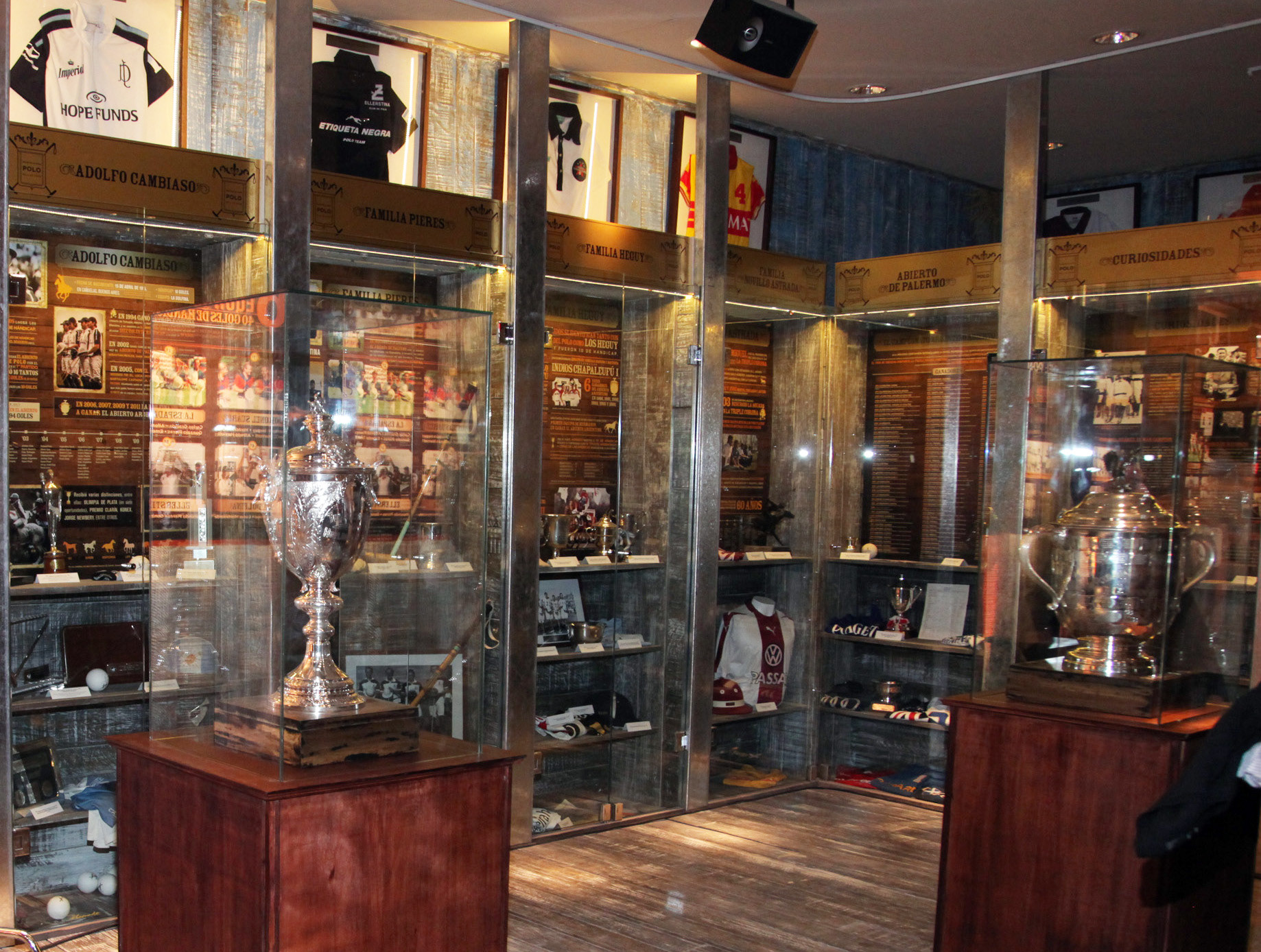 Espacio dedicado a los grandes del polo