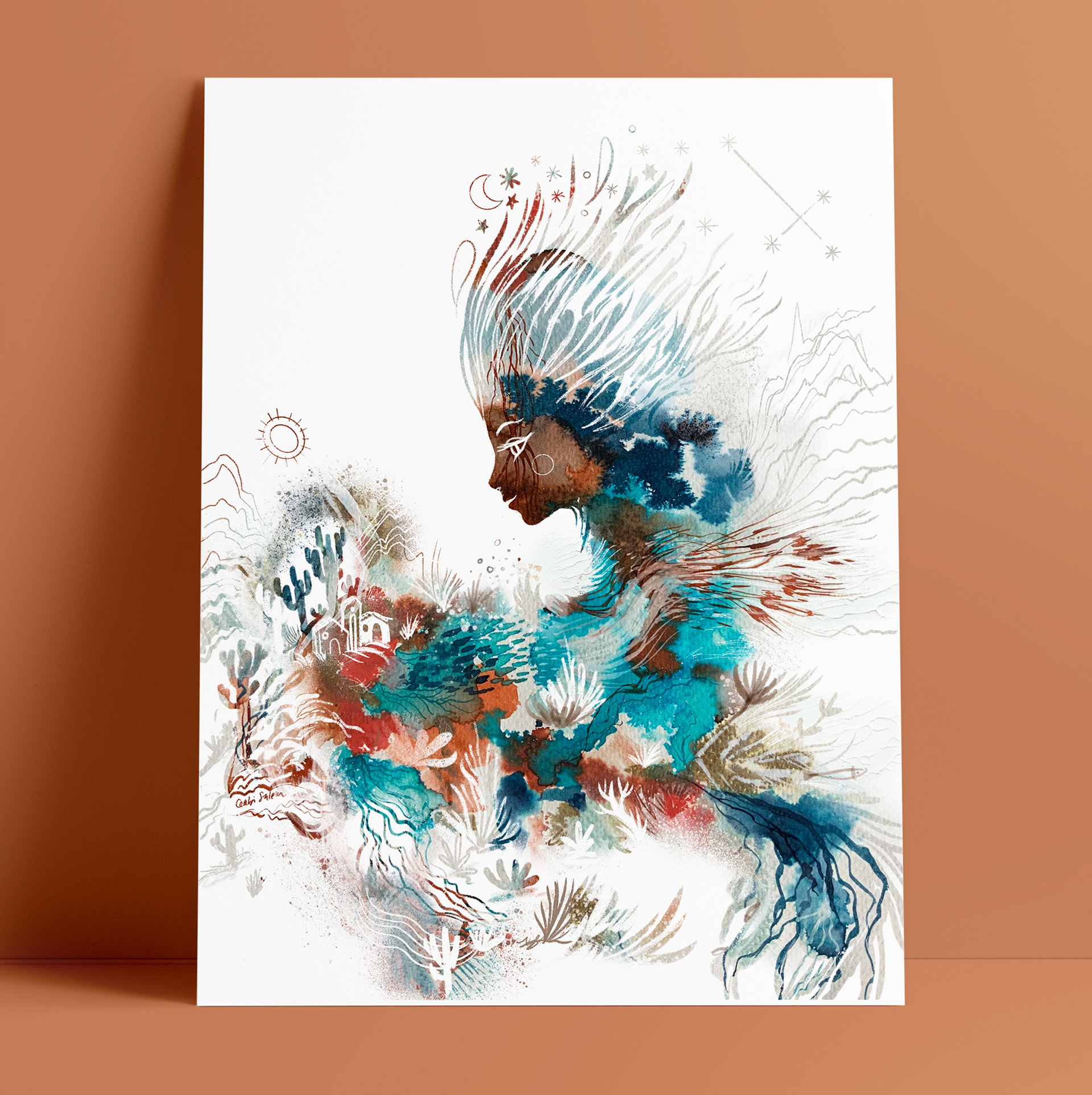 I'm very grateful to be one of the seven artists chosen by the Washington Post to illustrate the beauty of the place I live for Earth Day. It's an honor to represent Latin America with such fabulous artists from each continent.
I was inspired by the concept pf Pachamama, the Mother Earth of the Incas. I wanted to reflect the Earth's energy and flow, but perhaps the illustration says more about me: I find that whenever I hace the opportunity to be close to nature, I try to capture everything with my eyes. I can spend hours looking at the landscape. And if I have my brushes, paper and some ink, it's paradise. 
When I met Tilcara and Purmamarca I fell in love at first sight. A little of that is here. Enjoy!
Estoy muy agradecida de ser uno de los siete artistas elegidos por el Washington Post para ilustrar la belleza del lugar donde vivo por el Día de la Tierra. Un orgullo enorme representar a América Latina junto a tremendos artistas de cada continente.

La obra se llama "Pachamama" en honor a nuestra madre tierra. Quise reflejar la energía y el flujo de la tierra. Pero tal vez la ilustración dice más sobre mi: cada vez que tengo la oportunidad de estar en la naturaleza, trato de capturar todo lo que veo. Puedo pasar horas mirando el paisaje. Y si tengo mis pinceles, papel y algo de tinta, es el paraíso.
Cuando conocí Tilcara y Purmamarca me enamoré a primera vista. Un poco de eso hay acá. ¡Que la disfruten!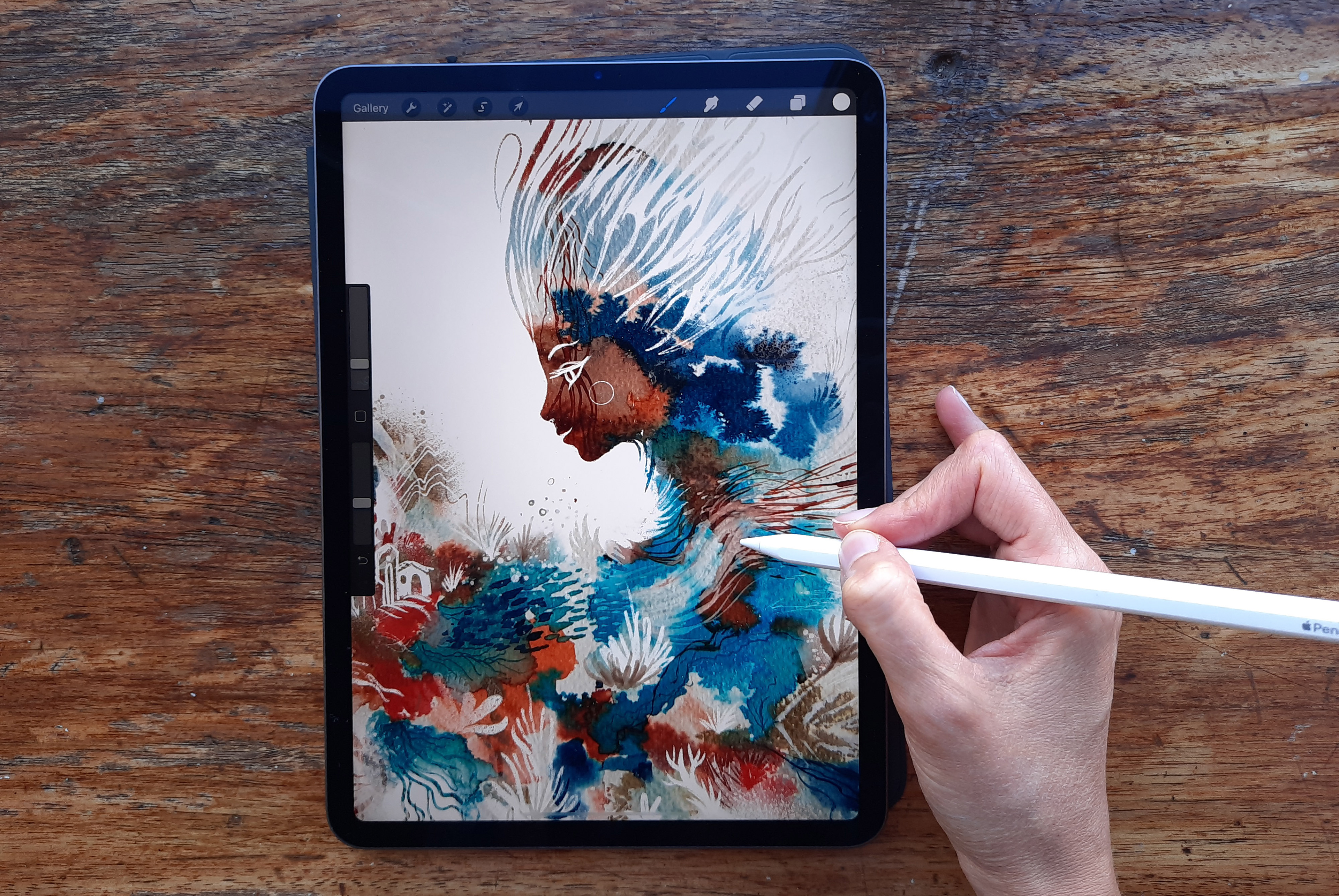 Working on Procreate the illustration | 

Trabajando en Procreate la ilustración.
Gracias por pasar! | Thanks for watching!